Internet & telecommunications
The new technology in internet connectivity...
Never lose your connection again!
Do you have internet outages?
Does your Internet experience significant slowdowns during peak hours?
With Air Fibre™ technology, that's a thing of the past.
We guarantee you a powerful, robust and stable Internet!
What you get with Air Fibre™
Air Fibre™ relies on a telecommunication network combining air and fibre optic access via a network of towers that communicate with each other. Our technology provides the best speed and geographic coverage in industrial and commercial spaces.
Our services can be deployed quickly and are covered by a 4-hour service level agreement with 24/7 remote monitoring.
We have been working with wireless technologies for 15 years.
Our expertise places us as a leader in Quebec thanks to our Air Fibre™ technology.
We have a team of professionals passionate about cable and wireless connectivity.
Every day we strive to improve our network and study emerging technologies.
6 good reasons to consider Air Fibre:
How Air Fibre™ technology works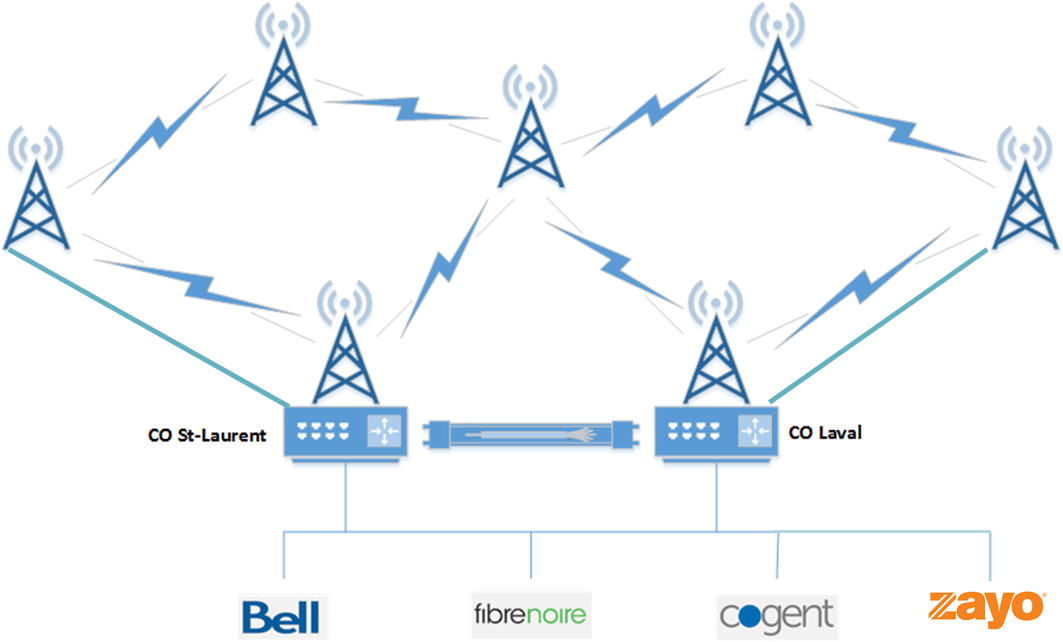 Our wireless access plans
Plan 1
Dynamic IP address (DHCP)
Plan 2
Dynamic IP address (DHCP)
Plan 3
1 static IP address included
Plan 4
Download = 150 Mbps and +

1 static IP address included
All our packages include:
Customers who have chosen
Air Fibre™